Why Choose PVC Outdoor Furniture?
PVC pipe frames are the most durable outdoor PVC patio furniture on the market. Made to withstand even the harshest climates, PVC outdoor pool and patio furniture is so easy to maintain and will look great for many years to come. It is able to withstand extreme heat and extreme cold.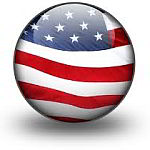 Furniture Grade PVC Pipe
Furniture Grade PVC has impact modifiers added to increase its strength and to reduce any possibility of chipping upon impact. This makes it safe at home.
Furniture Grade PVC has ultraviolet inhibitors to prevent fading, crazing or discoloration, even in extremely hot climates.
Furniture Grade PVC frames are available in fashionable colors.
Furniture Grade PVC has a very smooth, glossy finish.
What are the Benefits of Owning PVC Furniture?
PVC furniture is extremely durable. It will literally last a lifetime.
PVC furniture will not rust, corrode, chip, fade or peel.
You can use PVC furniture actually IN your pool or IN the ocean!
Modern styles and designs means PVC furniture looks good too!
Why Buy From Us?
All products are made in the USA
WARRANTY on frame manufacturing and material defects to the original owner.
We have a variety of PVC related items including chairs, tables, barstools, ottomans, loungers, recliners, umbrellas, outdoor lamps, and more.
We have over 400 outdoor fabrics to choose from.
We love to talk to our customers!
We prefer MasterCard, Visa and Discover cards, and we also accept PayPal, American Express, checks and bank wire transfers.
Unique styles, guaranteed quality and service, at outstanding prices, make our products and service second to none!