Waterproof Your Fabrics
Formulated to waterproof outdoor fabric awnings, tents, boat covers, umbrellas, flags, beach bags, golf bags or any other fabric that stays outdoors year round – patio cushions* too!
When you need to waterproof your fabrics, you need Ray & Rain. Just spray it on, let it dry, and fabrics will repel water–it's that simple.
Use on all kinds of fabrics: golf bags, tents, awnings, umbrellas.
Did you mean Fade Protection? 
Click the tabs below for information & ordering
Products & Pricing
Ray & Rain Repellent® Price & Product Info
Ray & Rain Repellant® is sold in quarts, gallons, and 5 gallon containers. The prices shown below do not include sales tax (Florida residents only) or shipping & handling unless stated.

RRR196 Ray & Rain Repellent®
1 US Quart
946 ml
One quart will cover approximately 375 square feet
$29.95
FREE SHIPPING!
---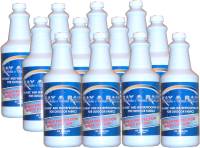 RRR200 Ray & Rain Repellent®
Case of 12 one US Quart Bottles

Each quart will cover approximately 375 square feet
$239.40
HUGE SAVINGS!
---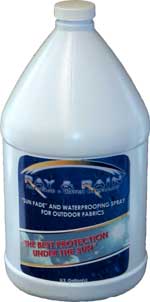 RRR205 Ray & Rain Repellent®
1 US Gallon
3.78 liters

One gallon will cover approximately 1500 square feet
$99.95
FREE SHIPPING!
---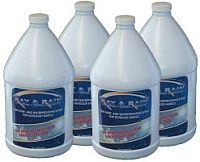 RRR210 Ray & Rain Repellent®
Case of 4 one US Gallon Bottles

Each gallon will cover approximately 1500 square feet
$349.95
HUGE SAVINGS!
---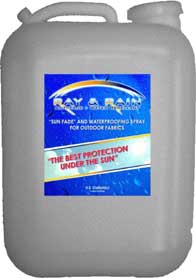 RRR220 Ray & Rain Repellent®
5 US Gallons
18.92 liters

Five gallons will cover approximately 7500 square feet
$399.95
EXTRA GALLON FOR HALF PRICE!
---

SSP007 Spray Nozzle for Quart Bottle
$1.95
Product Information
Product Details
Ray & Rain Repellant® is a unique solvent-based micro-polymer chemical that imparts a durable, invisible protective coating to awnings and other outdoor fabrics and textiles.
A single application of Ray & Rain Repellent® will last for an entire season and create or restore superior waterproofing, stain and soil resistance. It is also the only product specifically formulated to prevent water damage caused by the sun on all types of outdoor fabrics including canvas and nylon.
Protect your investment and extend the life of your outdoor fabrics.
Ray & Rain Repellant® is safe and non-toxic. It is easy to apply – there's no mixing – simply spray it on. It dries to the touch in about 4 hours.
Ray & Rain Repellant is made for exterior fabric like flags and umbrellas.
A lot of our customers including cities and states use it to protect their flags.
A single application will increase the color retention on the material between 10-40% depending upon the fabric.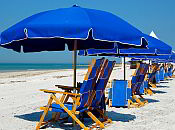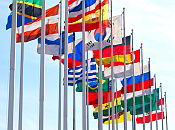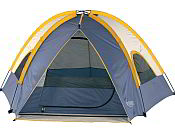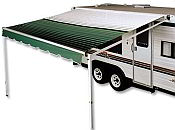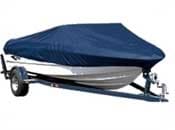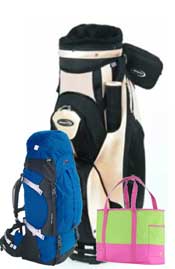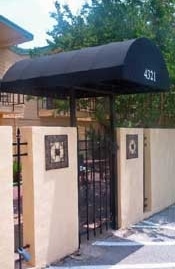 Use on umbrellas, flags, tents, awnings, bags
Frequently Asked Questions
Ray & Rain Repellent® Waterproofing and UV Protectant – FAQ's
Does this stuff really work?
YES! This product has been designed and tested to provide stain protection, and to waterproof and sunscreen fabric. It does exactly what the manufacturer says it does. They had chemical engineers working on this product for over 6 years. Ray & Rain Repellent® is so unique that it has a United States Patent.
Will it waterproof my cushions?
Yes. However, be aware that it cannot seal the stitch holes of the seams, so water may still be able to penetrate the seam areas.
How long will it last?
For maximum protection, Ray & Rain Repellant® should be re-applied once a year. We feel confident that if you apply it properly, it will not only waterproof, but also significantly extend the life of your outdoor fabrics while maintaining their original color.
What do you mean by "significantly"?
There are many types of fabrics for outdoor use. There is no way anyone could test them all. So, what the manufacturer did was test as many as possible with Ray & Rain Repellent®. The treated became waterproof as expected.
OK, so what does "apply it properly" mean.
It means that you spread the fabric out as flat as possible, put Ray & Rain Repellent® in an ALL PLASTIC SPRAYER (preferably a pump-up garden type), adjust the nozzle to a really fine spray, and spray the fabric as lightly, evenly and as quickly as possible. Then let it air dry for 4 to 24 hours and do the same thing over again. Two light coats work better than one heavy coat. One medium coat will also work but two light coats are better. See coverage rates on the product price tab.
So how much is 1500 square feet?
One gallon of Ray & Rain Repellent® is enough for:
4 car upholstery interiors including the trunk and floor mats.
Or it will cover 2 sofas, 4 chairs, 2 ottomans and several pillows on a standard patio furniture set.
Or it will cover all of or most of 1 house boat interior including the carpet.
What else should I know?
Always test Ray & Rain Repellent® on in inconspicuous place on the item you are planning to treat before you spray the whole thing. You can do this by wetting the corner of a white towel with the product and gently wiping it on the fabric. Remember, there are a lot of not so great fabrics out there and you want to make sure the fabric is color fast before you treat it. If no color comes off or if just a little color comes off on the towel, it should be fine to treat. If a whole lot of color comes off, then you probably should not spray it or you should spray it really lightly.
Be Smart. This is a chemical. Don't drink it! Don't play with it! Don't spray it near an open flame or fire! Wear rubber gloves when you handle it. Only apply it in a well ventilated area! If you get it on your hands or in your eyes, wash it off with a mild soap and warm water before it dries!
Don't spray Solar Shield Protection® on anything other than fabric. If you get some "over spray" on other things, WIPE IT OFF BEFORE IT DRIES. If you find a spot that you missed wiping off later after it dries, here is what you do. Buy a small bottle of odorless mineral spirits, put some on a white towel and gently wipe the area with it. This will remove the excess. If you let it dry on glass, do the same thing and follow it up with some Windex or other type of glass cleaner.
Any helpful hints?
Only apply Ray & Rain Repellent® when the fabric is reasonably dry and the temperature is above 60 degrees and is going to stay that way for 4 hours.
Empty the un-used portion back into the original container. Don't leave it in the sprayer. Wash the sprayer out with warm, soapy water when you are finished. Make sure that the sprayer is totally dry before you put the product back in it to spray something else.
While it only takes about 4 hours to dry to the touch, it may take up to 48 hours for the product to fully cure and bond to the fabric. This means that the maximum stain protection, weatherproof characteristics and sunscreen fabric protection may take 2 days to develop.
What can go wrong?
You "over spray" it and don't wipe it off before it dries. Now you have to wipe the areas with mineral spirits. No permanent damage will result.
You "over spray" it on your grass. Ray & Rain Repellent® is designed to seal porous materials but it won't seal in the green! Chances are, depending on how heavy you sprayed it, your grass will die. Sorry, but there will be no permanent damage to the ground. You will need to re-seed.
You "over spray" it on your shrubs or trees. Just hose them off. They may loose a few leave but they should be OK.
You accidentally spray your dog, cat or kid. Give them a bath before it dries. They should be fine.
Someone drinks it. GET IMMEDIATE MEDICAL ATTENTION!
I have a question that is not on this list, what should I do?
Go to the "contact us" part of this web site and e-mail or call us. We will get the answer for you.
Ray & Rain Repellent® is so unique it has been granted a United States Patent.
"The Best Protection Under The Sun"
* Note that water may still enter patio furniture cushions through seams
 You just want to protect your indoor or outdoor fabrics and don't need to waterproof them?
See our fabric protection and anti-fade product.
Shop online, find the item you need at the right price, and buy using our online shopping cart that shows you the shipping cost before you place your order and make your purchase, and is completely secure.