Decorative Oil Lamps
Oil lamp clips onto umbrella poles or sits on table tops
This attractive oil lamp can clip to umbrella poles or be used free-standing on a table top or outdoor bar top. Place them around your deck for great mood lighting. The oil cartridges burn for up to 50 hours. Unscented oil. This twin-pack includes two lamps, both with add-on umbrella clips, and four oil lamp cartridges. Additional cartridges are available in packs of 18.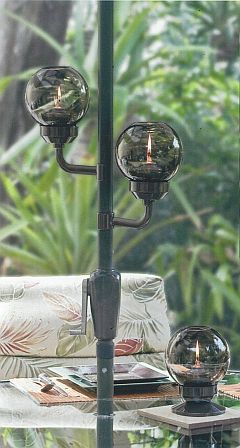 Each Order Includes:
2 Globes with umbrella & tabletop fittings
4 Oil Lamp Cartridges
Additional Oil Lamps available in packs of 18
Specifications:
Oil lamps that burn for up to 50 hours!
Colors: White, Black, Bronze or Bone
6″ Diameter globe
Table top base
Umbrella clip (fits 13/8"to 11/2" pole)
$37.99 
Choose your lamp color in the shopping cart.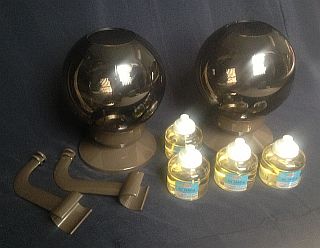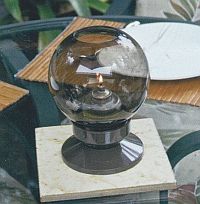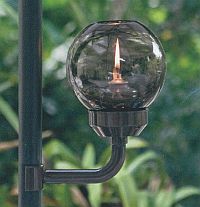 Clip on umbrella or free-standing!
---
Add extra oil lamps!
Pack of 18 oil lamps
$66.00
---
View other waterproof outdoor lamps
All outdoor lamps are made from high quality, impact-resistant, furniture-grade PVC, and are completely waterproof and safe to use on patios, decks or other outside areas.
Shop online, find the item you need at the right price, and buy using our online shopping cart that shows you the shipping cost before you place your order and make your purchase, and is completely secure.