Answers to Your Frequently Asked Questions
Click the buttons to find answers to many of the questions customers ask us frequently. If you can't find what you need, please contact us
Orders Shipping Furniture Fabrics Vinyl Strap General
---
Questions About Ordering
How do I place an order? Can I order online?
To order any product, simply use our online shopping cart, or call or email us for personal, one-on-one customer service.
Do you carry your items in stock?
We do not carry any items in stock. We make or buy everything to order.
How long does it take to receive my order?
It depends on the item. Teak furniture, vinyl strap and lamps often ship the next day after your order is placed, while items that need to be made, like PVC pipe furniture and umbrellas can take from 2 to 4 weeks, depending on the season. Please check with us before ordering.
Can you rush my order?
We process every order as fast as possible. However, if you have a special need, we may be able to expedite it for you – please discuss this with us.
What are my payment options?
We accept Visa, MasterCard, American Express and Diners cards, and checks and Wire Transfers. PLEASE NOTE THAT WE CHARGE A $15 PROCESSING FEE FOR WIRE TRANSFERS AND NON-US CREDIT CARD PURCHASES.
Do you charge sales tax?
We charge sales tax only for orders with Florida delivery addresses.
Do you have a minimum order requirement?
Yes we do. Our minimum order is $25 (not including taxes or shipping. Unfortunately this is necessary due to the cost of order processing.
---
Questions About Shipping
What are your shipping costs?
Shipping costs vary widely, due to variables such as the weight and dimensions of your items, and the distance to your address. We will quote you a shipping cost before you order, based upon the best price we can obtain at the time. Should we be able to ship your order for significantly less, we will refund you the difference.
How long before my order ships?
It depends on the item. Teak furniture, vinyl strap and lamps often ship the next day after your order is placed, while items that need to be made, like PVC furniture, slings and umbrellas can take between two and six or more weeks. Seasonality is big factor. During Spring and Summer months, manufacturing lead time can be as long as 4-6 weeks. Please check with us before ordering. NOTE THAT WE CANNOT (AND NEVER DO) PROMISE DELIVERY ON/BY A CERTAIN DATE.  ALL PRODUCTS ARE SOLD "FOB ORIGIN". ONCE YOUR ORDER LEAVES THE FACTORY, IT BECOMES ENTIRELY THE RESPONSIBILITY OF THE FREIGHT COMPANY. YOU MUST COMMUNICATE WITH THEM DIRECTLY.
What shipping methods do you use?
That depends on the item. Most items ship via FedEx Ground (or other courier). Larger items or those that are packed in multiple packages are often able to be shipped at lower cost by common carrier (trucking company). We always choose the least-cost option for you.
What if my order is damaged upon receipt?
Excellent, and very important question. We have a special page to answer this question here. Please read it!
What if I later find damage?
Unfortunately, neither we nor the manufacturer nor the shipping company will cover damage after you receive it and sign for it as being received in good condition. Right or wrong, it is assumed by all parties at that point that the damage may have been caused after delivery. We have a special page to answer this question here. Please read it!
What is your return policy?
Items which are made specifically to order (such as PVC furniture, umbrellas, slings, and pre-cut vinyl straps) are not refundable. "Off the shelf" items like rolls of vinyl strap, teak furniture and lamps may be returned within 7 days if they are in the original packing and undamaged. You must contact us for a Return Authorization, and in some cases a restocking fee may apply. Return shipping must be paid by you. See our full Return Policy Statement.
---
General Questions
Do you have a printed catalog?
No, because things change too frequently. Our website is our catalog and is kept right up to date.
How do I know you are a reputable business?
Our parent company has been in this business since 1968. We are members in good standing of the Flagler County Chamber of Commerce. You can read some of our customers' comments here.
Do you have a retail store in my area?
We do not have retails stores. Our websites are our only stores.
I am a manufacturer/vendor. Are you interested in selling my products?
Definitely! Email us from our contact page with details of your products for consideration.
Do you have any employment vacancies?
Sorry. When we have vacancies we seek them locally through a recruiter.
Is my information safe with you? What is your privacy policy?
Your information is absolutely safe with us. To summarize our privacy policy, we will never allow your personal information to leave here, unless required to do so by law.
I'm not getting your emails. What do I need to do?
If you use Yahoo, Hotmail, AOL, or any similar service, please be sure to read the following instructions:
If you use SPAM ARREST or other service,
please whitelist our email:
info – @ – islandcoastllc – dot – com
How and why do I confirm?
We're asking you to confirm your subscription to make sure you are the person requesting this information and so that you will receive notifications for any updates regarding your order or other business with us. Once you've confirmed, we'll be able to keep you informed as to anything related to your order and upcoming product specials or news.
If you haven't received your confirmation email with the subject line:
"Confirmation request", it is most likely due to spam filters (Especially if you use a free email provider like Yahoo, MSN or even AOL).
Please check your "Spam" or "Junk" mail folders for the email. Make sure you add us to our "buddy list" or "white list" if needed.
Here's how to add us to your "buddy" or "white" list for some of the most popular e-mail providers:

Here's how to add us to your Yahoo whitelist:
1. Open your Yahoo mailbox
2. Click "Mail Options"
3. Click "Filters"
4. Next, click "Add Filter"
5. In the top row, labeled "From Header:" make sure "contains" is selected.
6. Click in the text box next to that drop-down menu, and enter the address in the "From" line of our e-mail message (Please select the e-mail address from the list provided)
7. At the bottom, where it says "Move the message to:" select "Inbox" from the menu.
8. Click the "Add Filter" button again.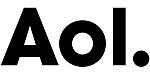 If you're using AOL, here's how to receive our emails:
1. Go to "Mail Controls"
2. Select the screen name we're sending your e-mail to
3. Click "Customize Mail Controls For This Screenname."
For AOL version 7.0: In the section for "exclusion and inclusion parameters", include these domains:
duralifellc.com and getreponse.com.
For AOL version 8.0: Select "Allow e-mail from all AOL members, e-mail addresses and domains". Then…
1. Click "Next" until the Save button shows up at the bottom
2. Click "Save."

To receive our emails with Hotmail, please follow these steps:
1. Click the "Options" tab
2. Under "Mail Handling" select "Safe List"
3. In the space provided, enter the address in the "From" line of our e-mail
4. Click "Add"
5. When you see the address you entered in the Safe List box, click "OK.
---
Questions About Fabrics
What is the difference between the grades of fabrics?
Fabrics are available in five Grades – A, B, C, D & E. The basic grade [Grade A] is generally more course to the touch, a more open weave, and is very popular for replacement cushions because it dries quickly. However, because of the openness of the weave, it is not recommended for umbrellas, as it will allow too much sun and light to pass through. As you progress through the grades from Grade B to Grade D, the fabrics generally become more "luxurious" to the touch and have more complex patterns and prints to choose from. As a result, prices increase the higher the fabric grade.
Are your fabrics waterproof?
Fabrics are not waterproof – they are water-resistant. This means that they tend to shed water readily, but if left in rain for a prolonged period of time the water will eventually penetrate and soak the fabric. This is not detrimental to the fabric, however. All our fabrics are specifically designed for the outdoors. Watch a short video demonstration
How do I request fabric samples?
Samples can be ordered right over the phone. We charge $4.50 per swatch.
How do I care for my outdoor fabric?
Click here for fabric care instructions.
Do you sell fabric by the yard?
Yes, we sell any of our fabrics by the yard. They are generally 54″ wide. You must buy in whole-yard increments.
Click here for fabric yardage information and prices.
---
Questions About Furniture
Is PVC a health hazard?
The only times PVC is considered a health hazard are (1) during manufacture, (2) when it burns, and (3) when it off-gasses in a closed environment, such as a new plastic shower curtain in a small bathroom. For PVC pipe furniture used normally outside, there is no fear of any health concerns.
What assembly is required?
Let's start by saying which collections of our pipe furniture require NO assembly. These are the vinyl strap furniture items and the sling furniture items. Most items with cushions are delivered partly assembled to save your shipping costs. However, assembly is very easy and there is NO GLUE required. The side frames are completely assembled. All you have to do is install the crossbars into one side, slide the cushion sling over the crossbars, and them push on the other side. After leveling, simply screw a few screws into the pre-drilled holes on the side frames. Watch this 2-minute video.
How do I clean my patio furniture?
We sell a biodegradable cleaner that works on all types of furniture frames, as well as cushions, slings, umbrellas, and even grills and garbage cans! During the checkout process you will get a one-time chance to purchase it at a 10% discount.
What's so great about PVC?
Mainly, it lasts virtually forever! It is not unusual for customers to own their PVC pipe furniture for decades, often handing it down through generations. It can be repaired, and all it takes to make it almost like new again is new cushions, straps or slings!
Can't I just use plumbing pipe and build my own?
Plumbing pipe is not UV protected, so it will become brittle and eventually crack and break. Also, it has nasty printing along its length, and it has a dull finish. Furniture grade PVC on the other hand id UV protected, and has a clean, high-gloss finish. If it does break, it will not shatter.
How thick is the PVC pipe you use for your furniture?
We use schedule 40 grade PVC pipe for all furniture items. Most furniture is made from 1¼" (inside diameter) pipe, which is about 1-5/8″ outside diameter. Legs for larger tables are made from 1½" (inside diameter) pipe for extra strength and weight.
---
Questions About Vinyl Straps
How do I know if my straps are single or double wrapped?
If you cannot see the rivet heads or the slots that the straps go into, it is double-wrapped [wrapped around the frame 2 times on each end].
How do I replace my straps?
Instructions for measuring and installing straps are here: Single Wrap / Double Wrap
My straps are not as wide as the standard widths you carry. Where can I get the correct width?
When you stretch the straps across the frame, they narrow slightly, so if your straps measure around 1¾" you will need the 2″ straps; if yours are around 1¼" you will need the 1½" straps.
How do I know what fasteners to use?
Fasteners for straps are of two main types – plastic rivets or aluminum clips. These are further sub-divided into various shapes and sizes. You can see the main ones we carry on the vinyl strap fasteners page.
My frames have slots in them, and the straps have tabs on the ends to fit in the slots. What do you have for this?
We cannot get the "tabbed" straps any more. You can either cut the straps yourself with a heavy pair of scissors, or use "C-clips" as shown on our vinyl strap page. You clamp these on each end of the strap and the other end goes into the slots in your frame. This assumes your frame is tubular and approximately 3/4″ in diameter.
Can I convert a double-wrapped chair to a single-wrapped?
Yes, you can, but you might need to make a little adjustment. Usually the rivet holes for double-wrapping are positioned on the BOTTOM of the frame. If you were to use these holes for single-wrapping, there is a chance the rivets might pull out, because the strap only contacts the frame for about 180 degrees (half way round). The rivet holes for single-wrapped straps are usually positioned on the INSIDE of the frames, so the strap will be in contact with 3/4 of the frame (about 270 degrees), providing more friction (resistance) and therefore not so much sideways strain on the rivets. So, to be safe, drill new holes on the INSIDE of the frame. (The holes on one side will be FACING the holes on the other side).