Striped Fabrics for Cushions and Umbrellas
Whether you prefer strong, vibrant colors or muted tones, we have the largest selection of outdoor fabrics. There are wide stripes and pinstripes, alternating colors or many-colored striped fabrics. Look through the section below to make your choice.
Choose from our extensive range of striped outdoor fabrics, separated below into groups: vinyls, Sunbrella and non-vinyls
The color samples shown are intended to represent approximate color and not that of the entire design and repeat. Exact color matching is impossible due to photography and computer screen variances. If you need to see the exact color(s) ask for a fabric sample. Due to varying pattern repeat widths, we do not guarantee that the position of stripes will be the same between cushions. We do not accept extra payment for such a guarantee.
Vinyl Fabrics
Our vinyl fabrics are made from thick, tough PVC. They are the most durable fabric available.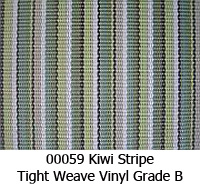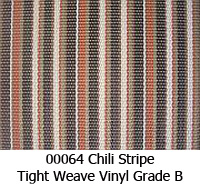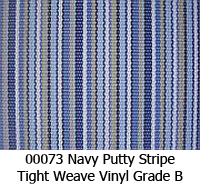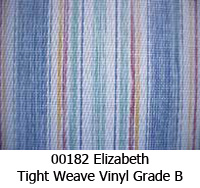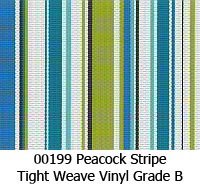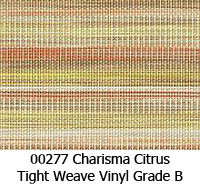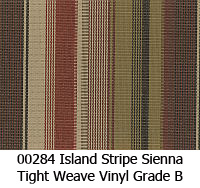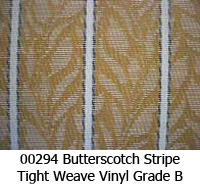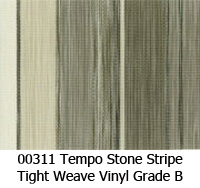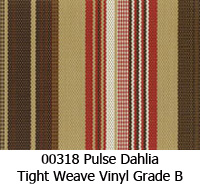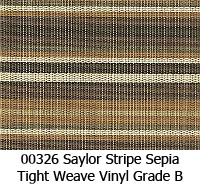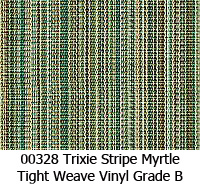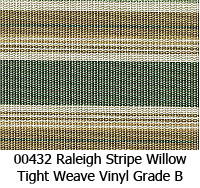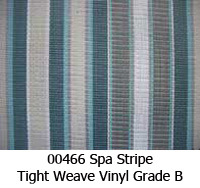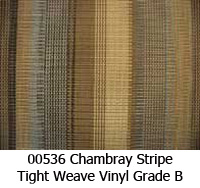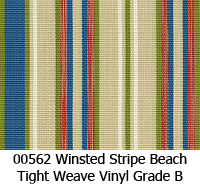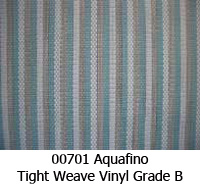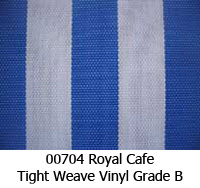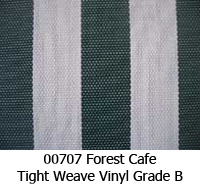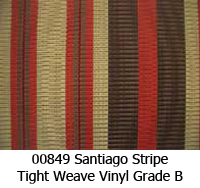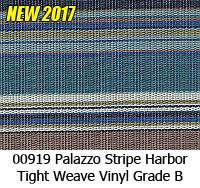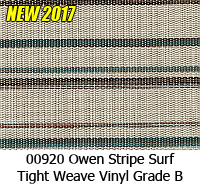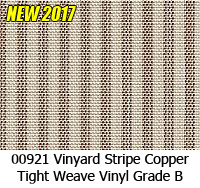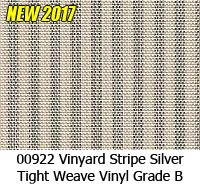 ---
Sunbrella® Fabrics
The Sunbrella brand is known all over the world as top quality outdoor fabric for upholstery and marine use. They are made from solution-dyed acrylic, which means the colors and patterns are woven right into the fabric. They have a 5-year anti-fade factory warranty.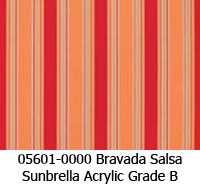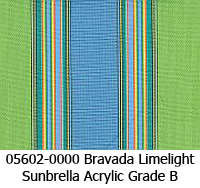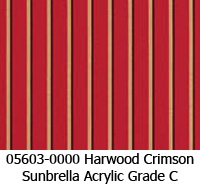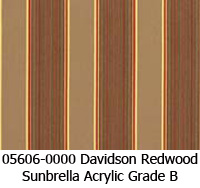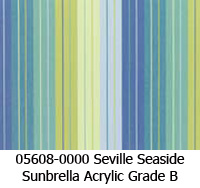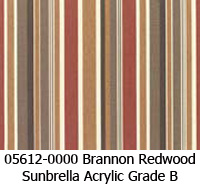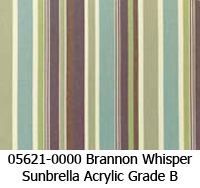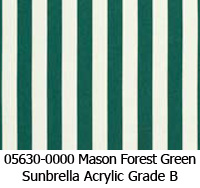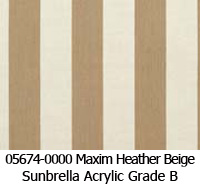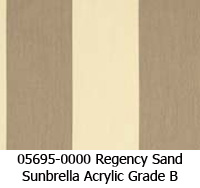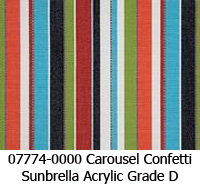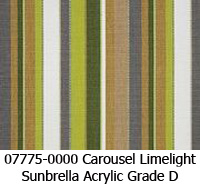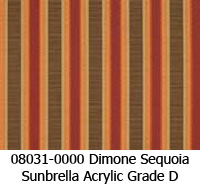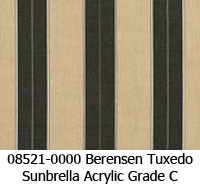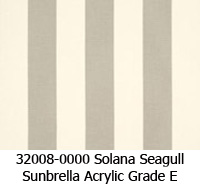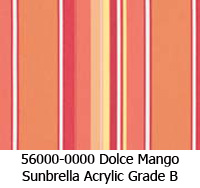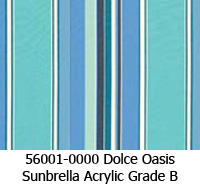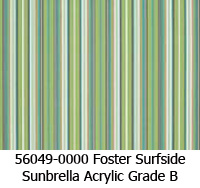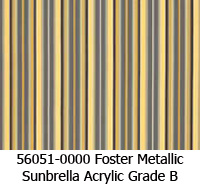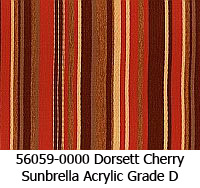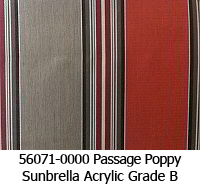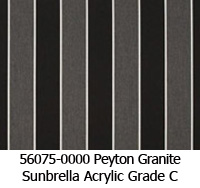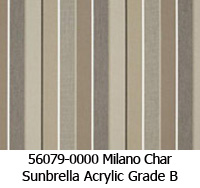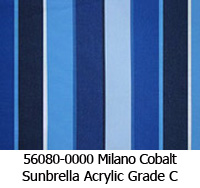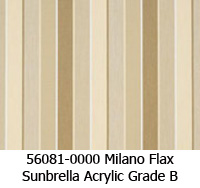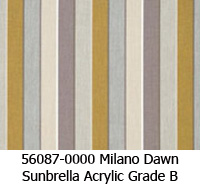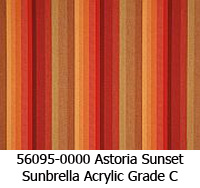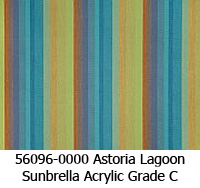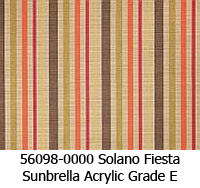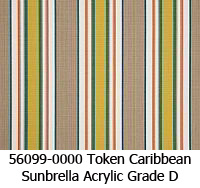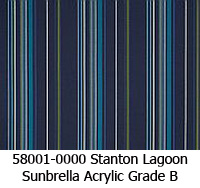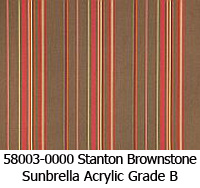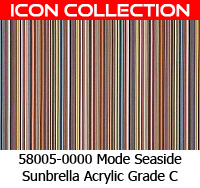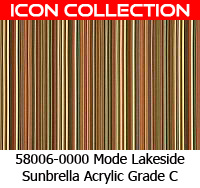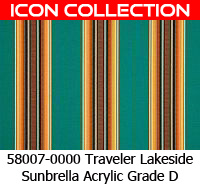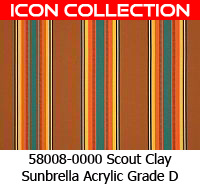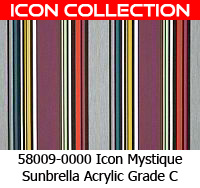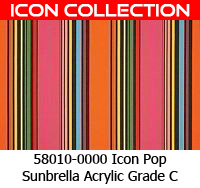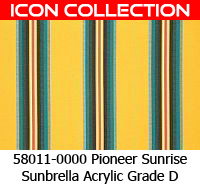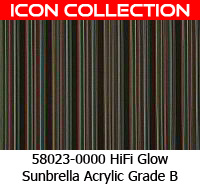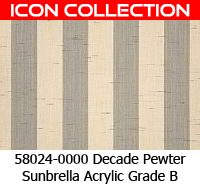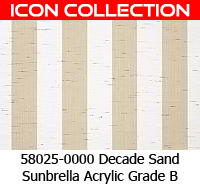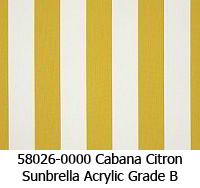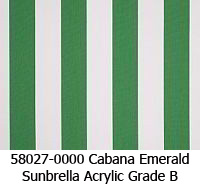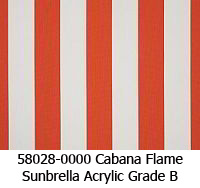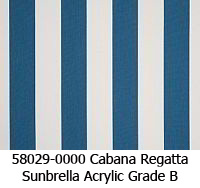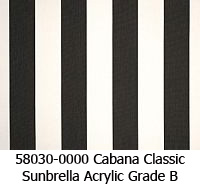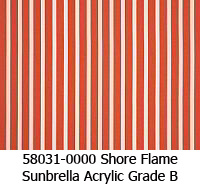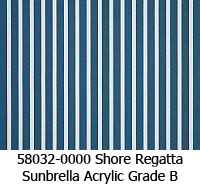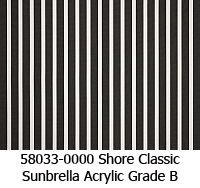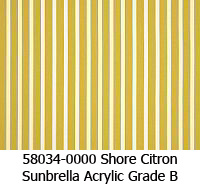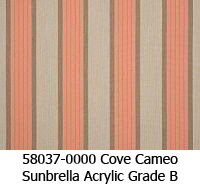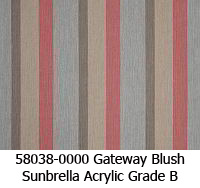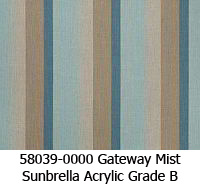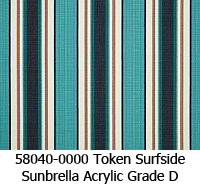 ---
Other Soft Outdoor Fabrics
These fabrics are made from spun polyester, which is soft to the touch. Colors and patterns are printed on the surface of the material, so these fabrics do not tend to be as light fast as the Sunbrella range. It is recommended to use our UV fabric protector to improve fade resistance and also aid in cleaning and stain resistance.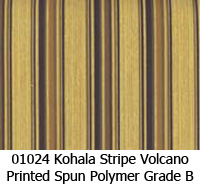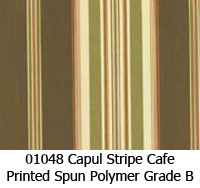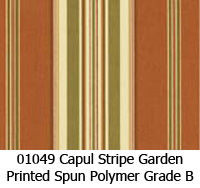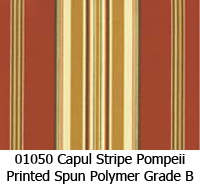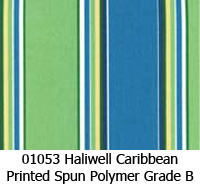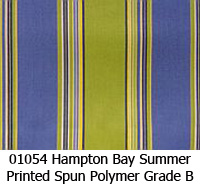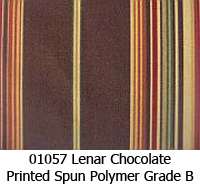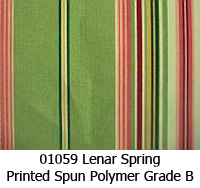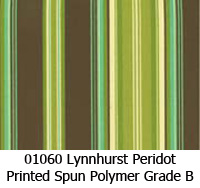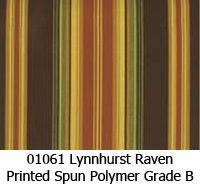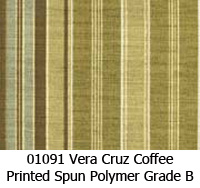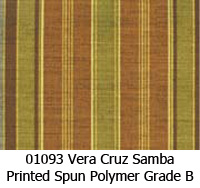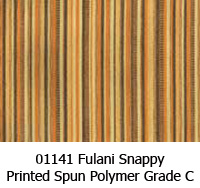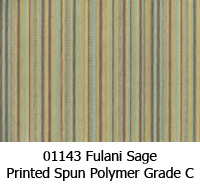 ---
Solid Colors Blended Colors Floral Patterns Patterned Fabrics