Outdoor Fabrics for our Patio Furniture Cushions, Slings and Umbrellas
From here you can navigate to all the information we have about our outdoor fabrics – their grades, the different styles, how to clean and care for them, how to stop them fading and how to waterproof fabrics used outside. Learn which fabrics are best suited for patio cushions and pads, slings and umbrellas. Learn how to order fabric swatches and fabric by the yard.
Because of our extensive range, we have separated the fabrics into five categories – solid colors, blended colors, stripes, florals and patterns. Please select your preference from the links below.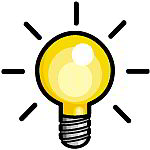 Learn about the types of fabrics used for outdoor furniture and accessories.
---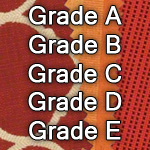 Learn all about fabric grades: what fabric grades mean and why the different grades have different prices.
---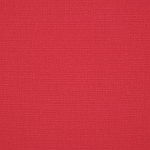 We have a large range of solid color fabrics in all fabric types: vinyls, Sunbrella® and others.
---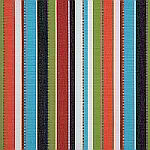 Our striped fabrics are available in many color combinations and fabric types.
---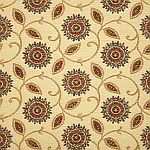 Floral fabrics add a flair to many outdoor living areas. They also make excellent throw pillows on plain colored cushions.
---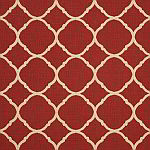 We have a large selection of fabrics with various patterns, ranging from geometric to crazy!
---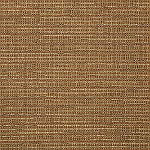 "Blended colors" is how we describe fabrics that have multiple colors but no discernible pattern to them.
---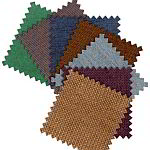 Need to be sure of a fabric's colors and texture? A small swatch is a good investment.
---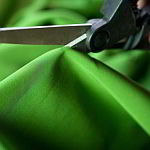 Do you like to sew? We sell all our fabrics by the yard, so go for it!
---
Your outdoor cushions are a big investment. Learn how to care for outdoor fabrics to keep them looking good for years.
---
Availability of Fabric
Fabric colors and patterns are changed often by the mills. Because of this, we cannot guarantee that all fabrics are available, so please call us to check availability before ordering your replacement cushions or slings.
Our friendly staff are here to help you make an informed decision for your cushion, umbrella or sling fabric purchase. When you call, it is advisable to have 2-3 fabric choices in mind in case of non-availability of your preferred replacement cushion fabric choice.